Whether you're trying to make the most of summer blackball rules, or you just look good walking backwards in fins and a speedo: here are the best spots to get womped in San Diego County, from South to North. Make sure to check out to our overall guide to the best beaches in San Diego as well.
No-Surf
AKA Uluatu for groms… Just inside of luscombs and Bird Sh*t, on Sunset cliffs, a fun left when it's working. The reef is tide sensitive and needs just the right swell. Have a good long look before you climb down the cliff, it's almost never worth it.
AVALANCHE (O.B)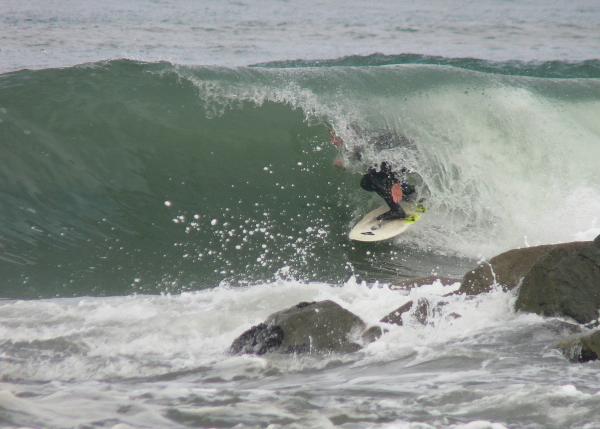 Bodysurfing is the only way to enjoy Avalanche in the blackballed summer. Super fun, hollow and peaky, wedges up nicely near the stub jetty. A nice alternative to the polluted paddle battle over at the OB Jetty.
Shop for a hand plane and get started today!
SOUTH MISSION JETTY
The locals suck, the wave is worth it. Mind your manners.
WINDANSEA Inside, by the Pump House, you get a fun little bowl that connects to the shorebreak, but it needs the right kind of swell to really work. Nine and a half days out of ten Marine Street is a better bet. That said, I've had some great sessions in there while my friends were on the main peak. Those little orange guys you see when you duck dive are girabaldi, the state fish of California
Big rock is a great place to play with your hand-plane, just watch your head.
Hand planes are great for bodysurfing and small enough to always have in your car so you can jump out and have a fun swim
Don't forget the fins! Having fins for body surfing makes life easier. Churchhills are the best.
MARINE STREET
(That's me in the picture.)
Hands down the best, and heaviest, bodysurfing wave in the county. This is a true womping shore break that commands respect at any size. There's a weird doubled-up second reef that starts working on huge days. The beach attracts plenty of spectators and ambulances when it's on. You might want to keep dental floss in your car to get the sand out of every crevice after Marine Street spits you out.
BOOMER
Most days it's fat and lumpy.  You find yourself pretending it's something it's not. Then there's those sessions that make you say 'this really is 'America's finest city.'  Not nearly as consistent as Marine Street. But, much like the nearby cove, Boomer comes into its own when everything else is maxed out. It can handle pretty much any size and the kelp keeps it glassy. A great spot for snorkeling and swimming when it's flat. There's plenty of banter to be had with the yogis and slack-liners in the park.
TORREY PINES STATE BEACH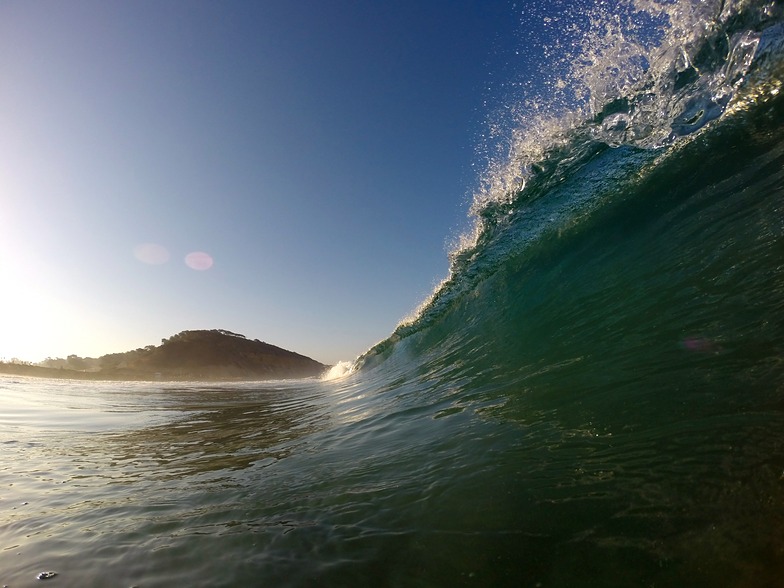 Picturesque, uncrowded, and much easier access than Blacks, this is our most underrated wave. The ride is steep, fast, and almost always closes out–which is part of what keeps the crowds down. Be ready to swim a lot.
OCEANSIDE
Oceanside hosts the annual World Bodysurfing Championship. Other than that, it's just another San Diego beach break.
DEL MAR JETTIES (CAMP PENDELTON)
You'll need a friend in the military to get access. That or you could join the Marines. Believe me, it's worth the hassle. This break always make something out of nothing. I've seen it overhead when Oceanside is waist high. DMJs comes out of deep water Slams on a shallow bar. Wave choice is key. There's never anyone out.
  * * * 
Images:
Wikipedia, Surf-Forcast.com, thesunsetcliffs.blogspot.com, Vimeo, Mission Beach Life